blue mind surf and yoga tribe
Philosophy & Concept
Blue Mind describes the state of water associated peace. A mildly meditative state characterized by calm, peace, unity and a sense of general happiness and satisfaction with life in the moment. This inner state of peace is what we want so share with you during your stay at our Surf & Yoga Home by the Ocean.
At Blue Mind we host individual travellers as well as groups. This is the place to be for everyone who is drawn to the ocean and keen to live the rhythm of nature within a warm and welcoming community of surfers & yogis from all over the world. Come as you are, let the ocean set your mind free and leave with a refreshed perspective on life and memories for a lifetime in your heart.
With Blue Mind Surf & Yoga Tribe, Sandra and Khalid are bringing their passions together. They created a home for surfing & yoga to share what they love and what has influenced the way of living their lifes and seeing the world since many years.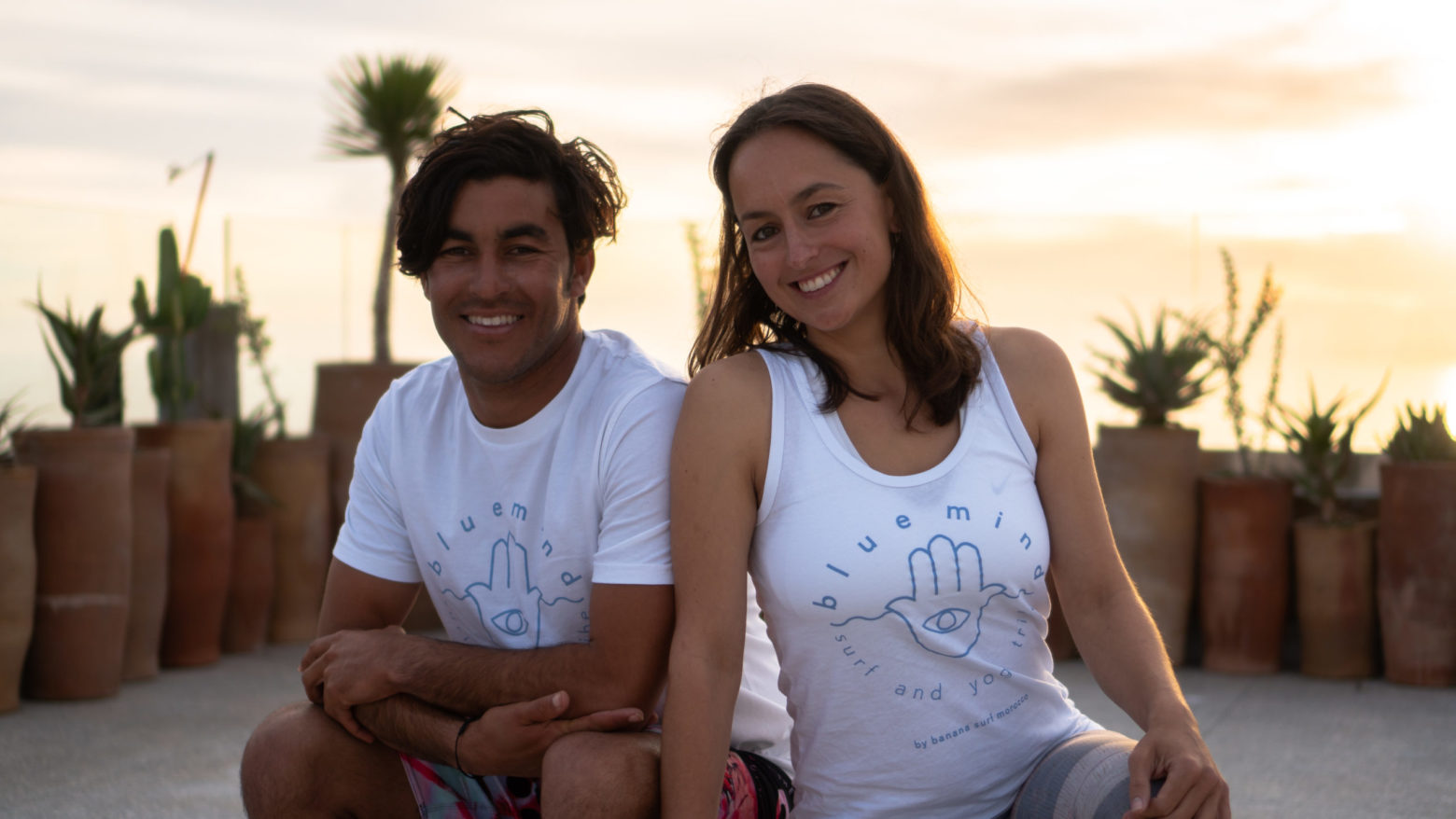 our surf & yoga packages
Let's make memories for a lifetime
eat & sleep
Experience the blue mind feeling
Our beautiful Villa is located in the upper village of Tamraght and offers a beautiful view over the coast – from km 11 till Taghazout. Beside the amazing view our surf & yoga home has an amazing rooftop, a cosy yoga studio with ocean view in the first floor and a generously dining and lounge area on the ground floor. We have 11 rooms with three categories: Endless Ocean Rooms (rooms with double bed and ocean view with balcony), Sunset Chill Rooms (rooms with double or twin bed and village view with balcony or ocean view without balcony), Fresh Wave Rooms (rooms with twin bed and village or patio view).
To eat means for us to nourish our body and soul. Our chef Karim is cooking a blend of typical Moroccan dishes as well as Mediterranean and modern cuisin. On the menue is fresh fish and meat as well as vegetarian options. We use organic products as well as seasonal fruits and vegetables as much as we can and put a lot of effort in the selection of our dishes to make sure that you get enough proteins and vitamins, healthy fats and carbs for a lot of energy in the water.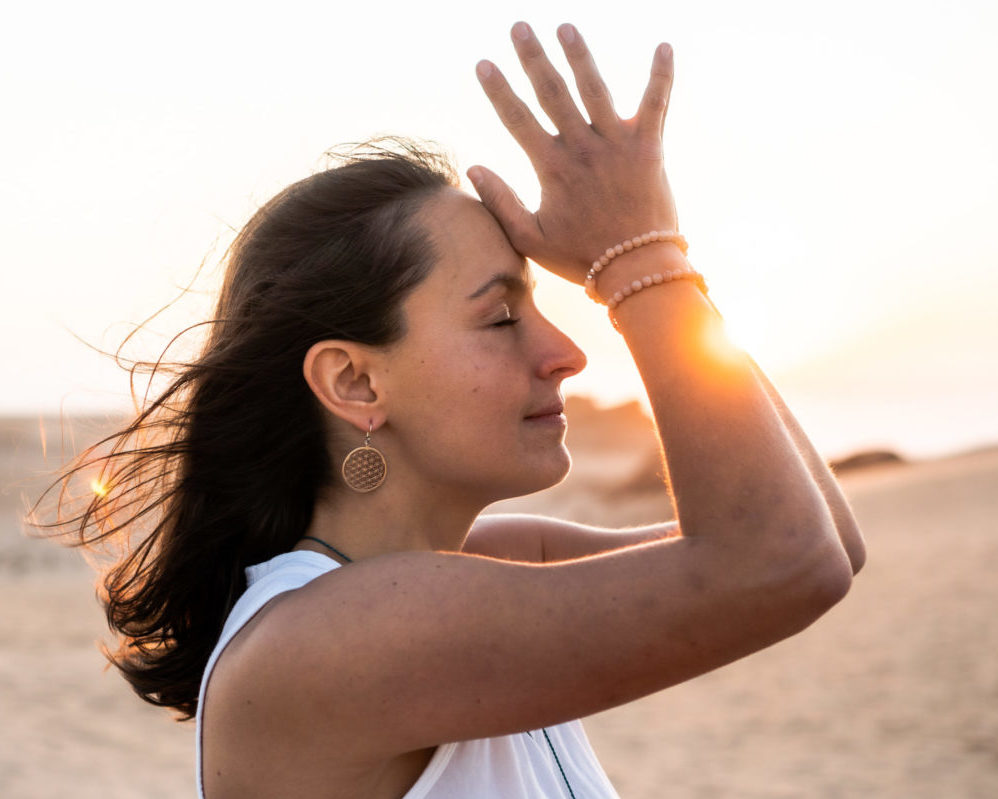 yoga
Peace for your Body, Mind & Soul
Yoga and surfing is becoming increasingly popular. For us yoga and surfing are much more than two trendy sports. They are a true dream team for those who want to do something good for their body and mind at the same time.