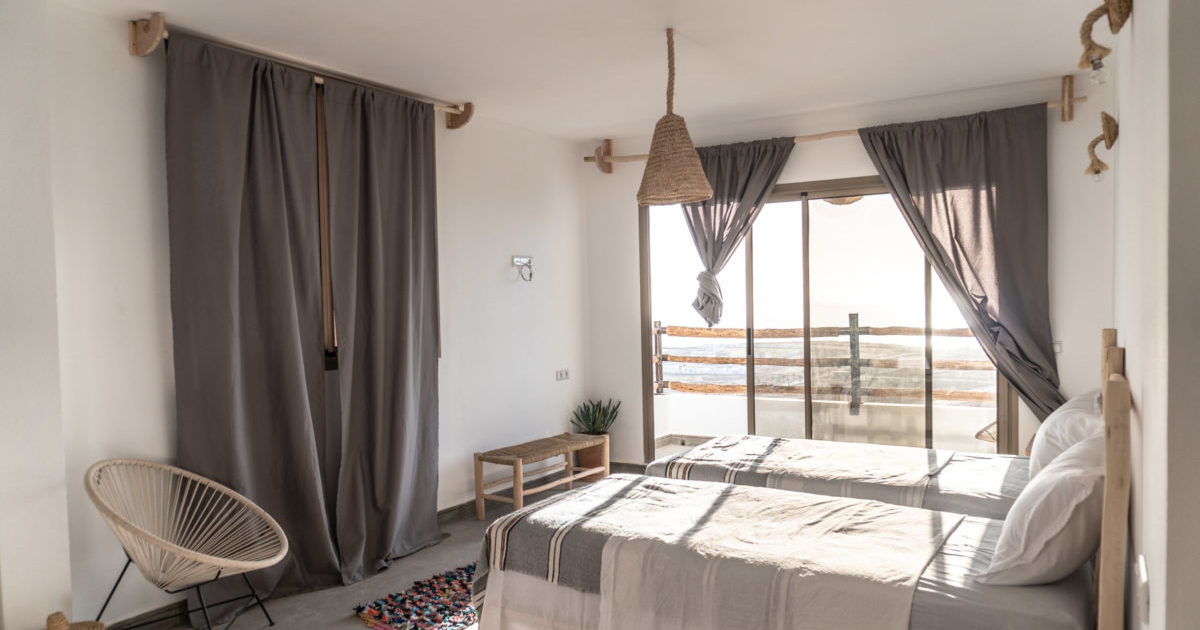 Terms & Conditions
1. We require 30% (per person) deposit payment on booking (non-refundable and non transferable).
---
2. The final balance of 70% (per person) should be paid after arrival.
---
3. Any specific menu requirements should be requested at least 7 days before the beginning of the holiday.
---
4. We reserve the right to use any of the accommodation that is not secured by deposit.
---
5. We do not accept responsibility or liability for cancellations, delays, changes or losses caused by acts of God, war, and threat of war, closure of airports, civil strife, natural disasters, accidents or any other events beyond our control. The same applies to guests' injuries, illnesses, medical or psychiatric conditions developed during or subsequent to the holiday, as well as loss of /or damage to personal property of guests.
---
6. We expect each guest after arrival to fill in a form stating that her/his physical conditions and swimming skills are well for surfing. Moreover we expect all guests to follow the advise and instructions of the surf teachers during the lessons to avoid injuries and accidents.
---
7. Whilst it is unlikely that we shall have to make changes to bookings or other matters, we reserve the right to do so at any time. We shall inform you as early as we are able to in the event that this is necessary. In the unlikely event that we are unable to accommodate your booking due to unforeseen circumstances we will refund 100% of your payment or offer an alternative arrangement. We are not to be held liable for flight costs.
---
8. At our discretion we reserves the right to give concessions and last minute discounts. This does not automatically entitle other guests to the same concessions or discounts.
---
9. Anybody causing excessive disturbance within the retreat grounds will be given one verbal warning. After which they will forfeit their booking with us and will not receive any refund of payment.
---
10. We do not carry out dry cleaning or washing of delicate or non colour-fast clothing. Such items should not be handed in for laundry. If such items are given to the laundry we do not accept responsibility for those delicate or non colour-fast items of clothing that are 'spoilt' whilst being laundered and reserves the right to compensation for any other laundry that is affected.
---
11. We recommend that all people traveling to Morocco have comprehensive travel, cancellation & medical insurance for the duration of the trip.
---
12. Note that we cannot accept responsibility for the loss or theft of valuable or other items, whilst we have a safe for the safekeeping of passports and monies, and padlocks at our reception, we strongly recommend that you do not bring items of great value with you and if you do then you should keep them with you at all times.
---
13. We reserve the right to undertake maintenance work and light building works at anytime during the season without prior warning. Any planned, major works will be communicated to you in advance.
---
Have more questions?