Thinking of where to surf in the winter months? Morocco is your answer!
Why Morocco is the ultimate winter escape for an epic surf experience
Surf's up, and the surf season is back with a bang! Whether you're a seasoned surfer or new to the sport and eager to catch your first wave, there's no better time to hit the waves than now. In this blog post, we'll explore the reasons why the Moroccan surf season is the ultimate winter escape, and why surfers keep coming back for more.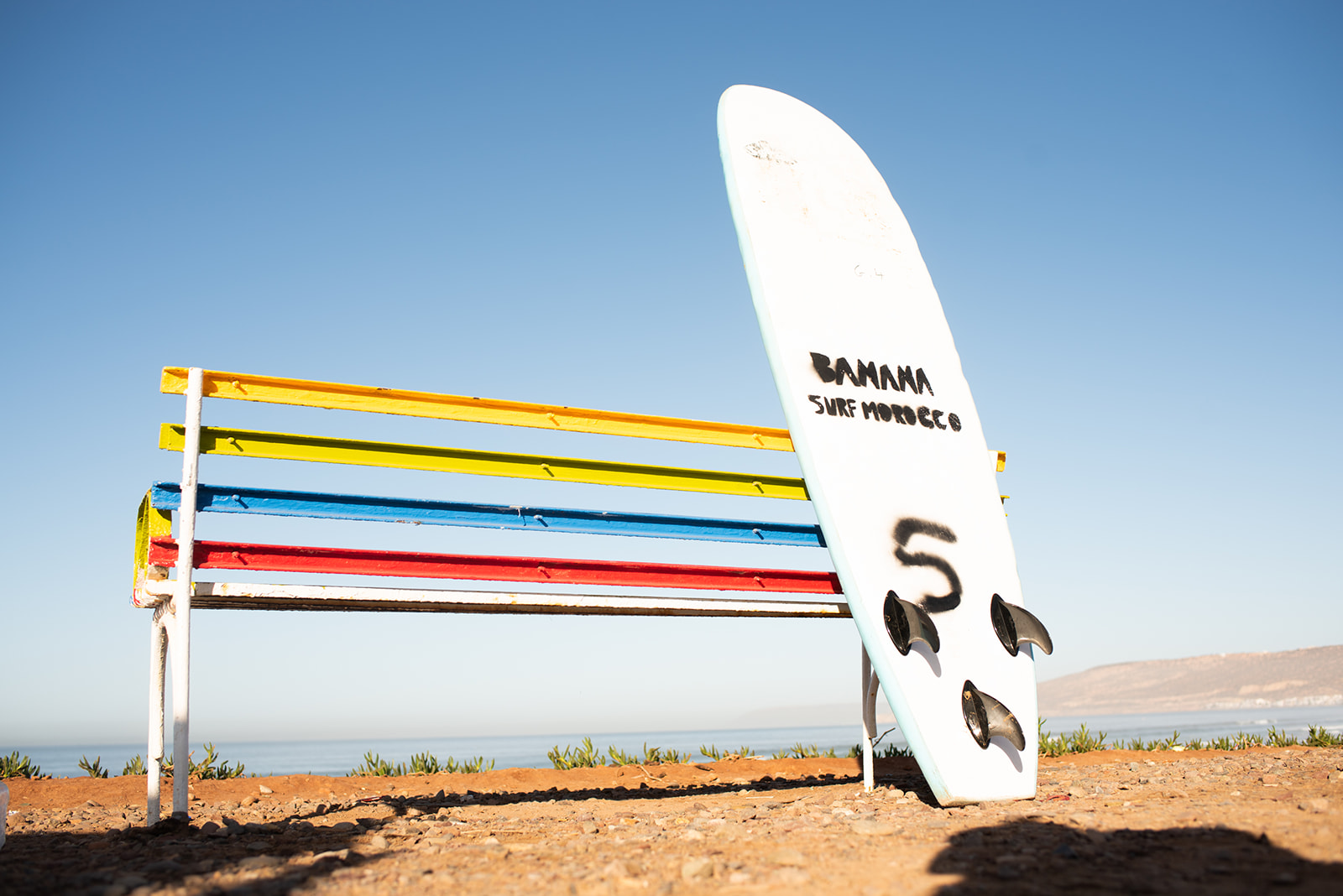 1. More than 20 surf spots: Surfing along the Atlantic coast
Dive into the wealth of surf spots available. From renowned breaks to hidden gems, we'll uncover the diversity of waves waiting for you. Along the endless coast of Taghazout and the Agadir area, you can find more than 20 Surf Spots. Whatever the time of day, you'll find a wave to ride. What else could you wish for your perfect winter surf destination?
2. Perfect Conditions: Where the Wind Whispers "Surf"
Discover why this season is characterized by nearly windless days, creating ideal surfing conditions. It's the time when Mother Nature sets the stage for epic rides. When the storms in the Atlantic Ocean bring consistent swells and fun waves to the Moroccan coast. The summer crowds have just left, and you can find empty beaches as well as less crowded line-ups. Perfect for learning to surf or improving your skills.
3. Winter Sun and Surf: The Ideal Weather
Sun-drenched days and clear skies make the Moroccan winter surf season a paradise for beach lovers. We live in a climate that ensures you'll have more than enough vitamin D. With an average of 360 sunny days and temperatures up to 25 degrees, Morocco won't let you down when it comes to extending your summer. Pack your shorts and a hoodie to soak up those stunning winter sunsets on the Atlantic Ocean.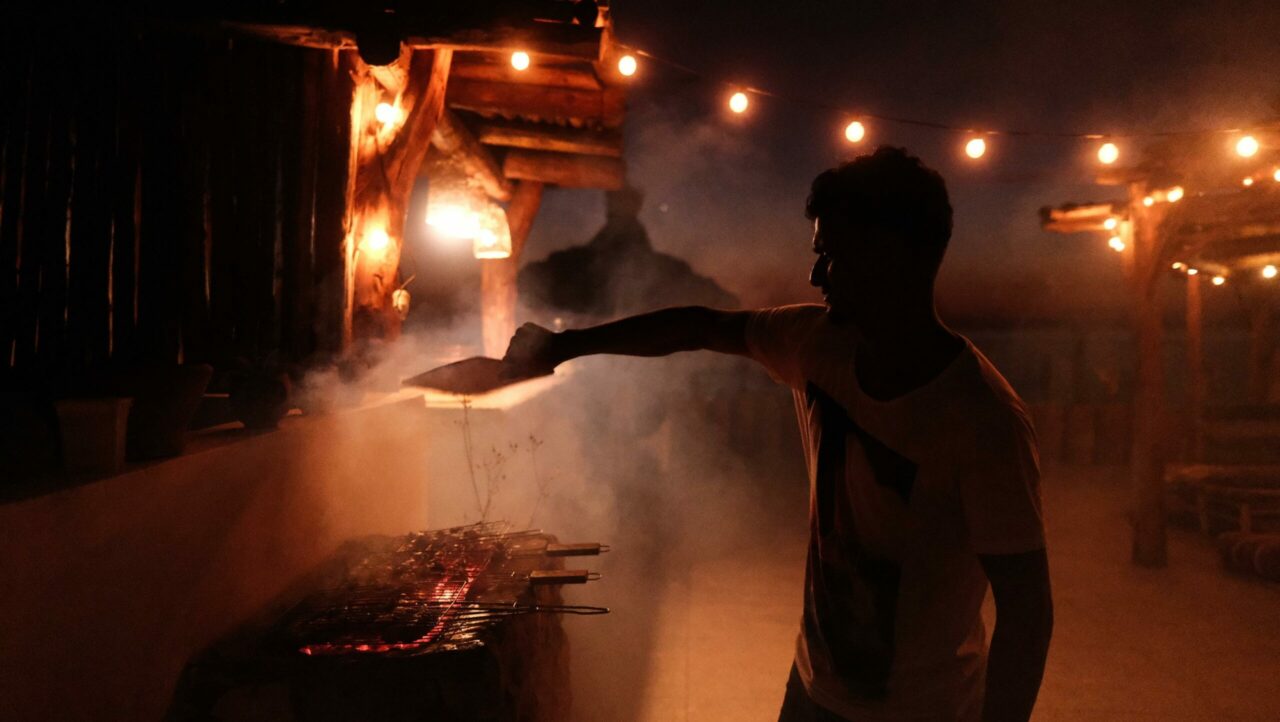 4. Culinary Delights: Savoring the Local Cuisine
Explore the local food scene that's an essential part of your surf adventure. Moroccan cuisine offers a variety of local and healthy food. Tajine and juices, fresh fruits, as well as slow-cooked meat and vegetables, can be found at every corner, from street stalls to seaside cafes. Everything you need for a healthy and delicious lifestyle.
5. Vibes that Keep You Coming Back
Immerse yourself in the infectious surf culture and positive energy that permeate the coastal towns. Share stories of rooftop parties, bonfires, and the good vibes that define the winter surf season. Moroccans are known for their extremely welcoming attitude and are always proud to show the beauty of their country to others. There is no way to explain it to you; you need to experience it for yourself. But watch out! It's addictive.
Don't believe us? Check out the story of one of our returning guests.
I spent my first time in Morocco in October 2022 at Bluemind Surf and Yoga Tribe, and I immediately fell in love with the country, the people, the good food, and last but not least, the amazing surf. This year, I decided to come back to spend the winter months here. Arriving here by the end of September gives me the chance to slowly get prepared for the winter surf swells I am really looking forward to and improve my surf skills. The super delicious food and the wonderful winter sunset are just the cherry on top. Also, Morocco being so close to Europe makes it the perfect winter escape not too far from home. If you are looking for the perfect winter surf destination, I highly recommend coming to Morocco and Bluemind Surf and Yoga Tribe. You come as a guest but leave as a friend.
Morocco's winter surf season is more than just riding waves; it's a holistic experience that combines incredible surf, delicious food, perfect weather, and a sense of belonging. So, don't miss out on the opportunity to book your next winter surf escape now and ride the wave of a lifetime with us!